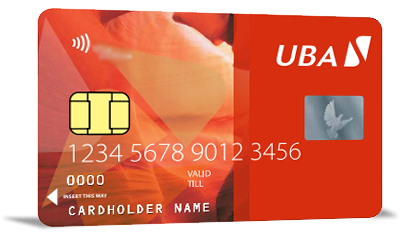 By Oluwatobi Opusunju and Chinedu James
Over three million 
Near Field Communication (NFC) 
technology enabled contactless cards has been issued to customers by Nigeria's pan-African bank, 
United Bank for Africa (UBA) Plc
 since the bank launched 
NFC cards
 into the market in 2015.
UBA revealed this landmark in an official statement this week stating it has issued over 10 million debit and prepaid cards, serving both customers and non-bank customers in its countries of operation. UBA operates in 19 African countries. With more than three million NFC cards in use, the total cards issued by UBA in circulation are now over 13 million.
The 
NFC technology
 allows devices that are a few centimetres apart to connect wirelessly. NFC-enabled device within each other close range can establish connection to share data. Payment cards based on NFC can communicate data to the reader to initiate and complete the transaction wirelessly. This brings seamless and ease of transactions to the user to enhance customers' experience.
UBA said it developed the NFC solution to ease transactions and to make life simpler for its customers in all parts of the world. In Nigeria, the NFC cards put UBA ahead of its competitors in e-banking.
"We are delighted reaching this milestone. Our customers have found out that with our contactless cards, they make payments for everyday essentials and other things that money can buy the contactless way, and these cards can be used across all the channels where you use your regular card – ATM, POS and Web,"  said UBA's Group Head, Cards, Dr. Yinka Adedeji in Lagos.
According to Adedeji,  "all UBA contactless cards use the Combined Data Authentication EMV Chip which is currently the highest standard for chip technology used in payment cards to ensure that UBA contactless cards are absolutely safe."
"We have driven other initiatives such as the acceptance of international cards on our POS terminals and that UBA PoSs are now NFC enabled. Our POS terminals are also enabled for Dynamic Currency Conversion (DCC), which means customers and non-customers using foreign payment cards on our POS can see their transaction value in the currency of their card or home country; this aids transaction tracking and personal account reconciliation," said UBA's Group Managing Director, Kennedy Uzoka.