Leadership with vision is a strong requirement to drive development in any community that is focusing on youths and technology, said Hon. Isaac Kyale Kwallu, Chairman of Qua'an Pan Local Government in Plateau State, central Nigeria.
Kwallu is building the first Innovation Hub by any local government in Nigeria with the support of the Plateau State ICT Development Agency (PICTDA).
In Jos during an engaging evening with IT Edge News, he also argued that for leadership to deliver results, it must seek partnership of organisations, individuals and other governments.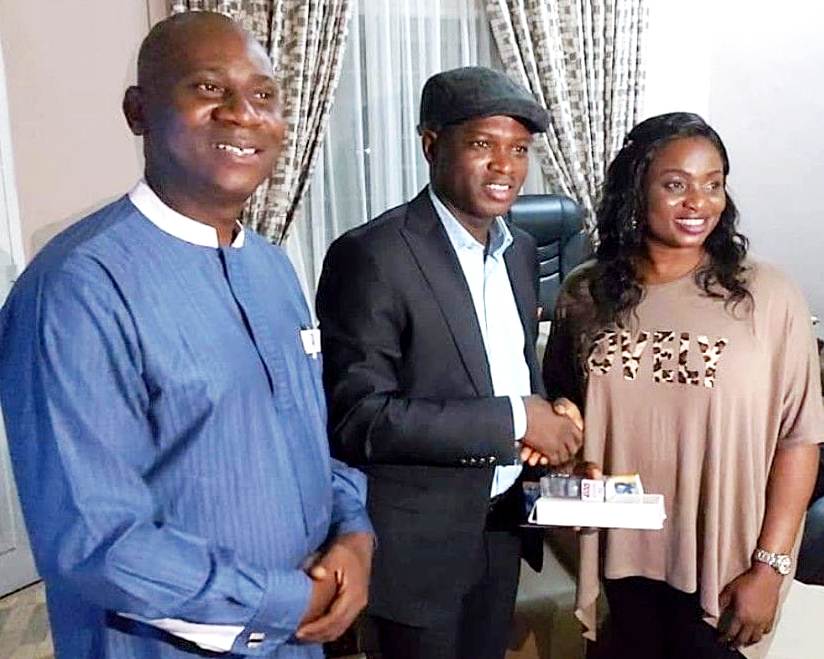 We have been doing that, building collaborations across sectors and to bring development to the local government. Qua'an Pan was created out of the old Shendam local government and has about 196,929 people, the according to the 2006 census.
The hub intends to challenge youths at the grassroots to be creative by leveraging technology to provide solutions to challenges facing the locality. It is also designed to bring skills of the New Economy to thousands of young people within Qua'an Pan in a way that creates functional youths able to produce wealth, as nations including Nigeria, become more driven by digital economies. Qua'an Pan is the fifth largest local government in the Plateau state in central Nigeria.
"We see opportunities in technology and innovation that can make our youths less depended on political handouts, make them able to be self-sufficient outside of government, make them more capable to manage sustainable enterprises and be successful entrepreneurs and not job seekers in the public sector," said Kwallu.
Kwallu who spoke at a private meeting in Jos during a courtesy call by the leadership of Qitech Technologies Limited and Knowhow Media and Market Intelligence Limited ( KMMIIL – publishers of IT Edge News and owners of the WACC connect meet), said his administration is motivated in the belief that the human factor remains the greatest resource at development.
"Building people requires vision and willpower. Committing to technology and an innovation hub in the face of contending needs such as agriculture, road infrastructures, health and others requires that vision for long planning and the willpower to prove that building people matters most," added Kwallu who assured that the Qua'an Pan Innovation will be formally launched later this month, November.
"We seek collaboration of all partners able to bring us value, he said in response to statement by CEO of Qitech, Olusegun Oruame that the Jos tech company theme-mantra is "building people' and providing skills to young people."
Qitech will be launching its Mobile Devices Restore Centre in Jos later in the month with the support of UK-based Blunap, and will be willing to partner the Qua'an Pan Innovation Hub, said Oruame.
Earlier the COO of KMMIIL, Ms Nwakaego Alajemba had described the evolution of the Lagos-based firm from a media company to a MediaTech enterprise providing organisations with strategic perception values and research content in over 14 years of service to private and public entities.
"We are here to provide you these values and more to tell your story, share your vision and help provide the frameworks so that your successes and challenges will inspire others," she said.
Courtesy: It Edge News.NG