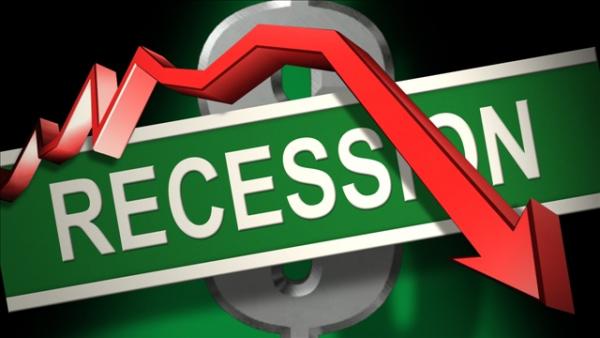 By Dr Nentawe Yilwatda
We have discussed the supremacy war between USA and China on 5G Technology, the oil and COVID-19 economies. China seems to be winning the war for now but hidden behind these are silver lining lessons for Nigeria.
Before we duel on the lessons, I want to compare Nigeria with Venezuela to help us appreciate the brick wall we are walking into.
Venezuela has a powerful central government that encourages waste and make the states lazy like Nigeria. It operates a wasteful subsidy regime like Nigeria, it depends on oil like Nigeria and it has failed in all its attempts to diversify the economy like Nigeria.
1.0 The Oil Boom of the 70s and National Development
Between 1973–1974, Arab members of OPEC imposed an embargo on United States and some countries in retaliation for their support to Israeli. This led to increase in the price of oil which made oil producing countries rich including Nigeria and Venezuela. The GDP of Nigeria increased from $9 billion in 1971 to $164 billion in 1981.
"VENEZUELA HAS A POWERFUL CENTRAL GOVERNMENT THAT ENCOURAGES WASTE AND MAKE THE STATES LAZY LIKE NIGERIA. IT OPERATES A WASTEFUL SUBSIDY REGIME LIKE NIGERIA, IT DEPENDS ON OIL LIKE NIGERIA AND IT HAS FAILED IN ALL ITS ATTEMPTS TO DIVERSIFY THE ECONOMY LIKE NIGERIA."
In addition, General Obasanjo in 1977 promulgated a decree that Established NNPC and in 1979 nationalized British Petroleum and changed the name to African Petroleum. Similarly, in 1976, President Carlos Pérez of Venezuela also signed a law nationalizing the oil industry and creating a state-owned oil company. Like Venezuela like Nigeria, they solely depended on oil incomes and slowly but surely relegated other sectors of the economy.
Nigerian used the petrodollars to build critical infrastructure across the country and sent many to overseas to study within this period. At the same time, Nigeria increased its dependence on oil as our major foreign exchange earner and slowed down on production of cocoa, groundnut, palm oil, Arabic gum and solid minerals for export. We imported virtually everything including food, furniture, plastics and kept accumulating debts.
It was in 1978 that China kickstarted it's attempt of industrialization. They rebuilt schools that were closed nationwide by Mao for over 10 years and laid emphasis on science, innovation and technology and set Special Economic Zones. In addition, the sent many to the best universities in US and Europe to study specialized science, engineering and technology courses.
2.0 Accumulation of Debts and IMF Policies
Wrong application of loans in non-critical sectors and oil glut of the eighties affected our economy. By 1986, our GDP dropped from $164 billion to only $54 billion and by 1990 our debt stock was
$33 billion (61% of our GDP). Most of our revenue was used to service foreign loans. The military regime of Gen Babangida therefore introduced the Structural Adjustment Programme (SAP) in July 1986 to stabilize the economy. This led to devaluation of the Naira and inflation, and by 1993, our GDP shrank to $27 billion. This fueled inflation which affected prices of consumer goods, fuel, transportation and services. Demand for new wages and increased in fuel pump prices led to nationwide demonstrations of which yours sincerely participated.
Similarly, by 1989, Venezuela was under a debt weight of $33 billion. IMF bailed out Venezuela and impose austerity measures which resulted in sharp rise in the prices of consumer goods and transportation fares. Also, similarly, IMF measures were greeted by nationwide protests across the streets of Venezuela. The government suspended civil liberties just like IBB in Nigeria.
Meanwhile in the 80s, China initiated transition from a state dominated socialist economy to a mixed market economy. The government implemented a number of reforms in fiscal policies, financing of enterprises, economic diversification, technology adaptation and the economy was growing at an average of 5% without loans or advice from IMF or the World Bank.
3.0 The Dawn of a New Era in Nigeria.
President Obasanjo a retired General who was sentenced to life imprisonment for plotting a coup was freed and elected President in 1999. The GDP of Nigeria surged from $50 billion in 1999 to $275 billion in 2007.
He increased workers' salaries, increased school enrollment, created new jobs through agencies of government and reduced poverty. His Govt reduced the social gap between the poor and the rich but increased our dependence on oil.
Though under his watch, the executive and the legislators carved out jumbo allowances for themselves.
The worse policy of Obasanjo is the wasteful and expensive fuel subsidy which is always higher than our budget on education, health, science and works put together. That precedence has continued to live with us till date.
Just like Obasanjo, Hugo Chávez was a retired military officer and a former coup plotter and he was elected president in 1998. He spent massively on social programs like education, food, health and housing to reduce social inequality. He reduced poverty but increased dependence on oil.
He subsidized oil to Cuba in exchange for the services of Cuban doctors and teachers, and also subsidized oil for Russia and some South America countries. Chavez expensive subsidy program for other countries made it near impossible to diversify the economy and was his economic albatross.
Between 1999 and 2009, China has positioned itself as destination for cheap and skilled labour. America and Europe outsourced production to China and by 2010, China became the second largest economy in the world and economic locomotive of the world.
4.0 Possibility of Recession/Bankruptcy in Nigeria
Nigerian has maintained her dependence on oil till date. That can be seen by how oil price volatility has continued to influence our growth performance due to our inability to diversify. Between 2014 and 2016 ending, the prices of crude oil crashed from $110 to its lowest at $26 (76% dip in prices). Nigeria when into recession because we have no shock absorbers to cushion the effect of this dip on the economy.
"THE WORSE POLICY OF OBASANJO IS THE WASTEFUL AND EXPENSIVE FUEL SUBSIDY WHICH IS ALWAYS HIGHER THAN OUR BUDGET ON EDUCATION, HEALTH, SCIENCE AND WORKS PUT TOGETHER."
By 2018, the prices peaked at $77.41 and we moved out of recession. This shows that Nigeria exiting recession or increase in GDP is not due to deliberate policies but oil prices. Below is the percentage increase in GDP and average oil prices per annum between 2010 to 2019. There is a correlation between the two.
2019 2.09% $56.99
2018 1.94% $65.23
2017 0.81% $50.80
2016 -1.62% $43.29
2015 2.65% $48.66
2014 6.31% $93.17
2013 6.67% $97.98
2012 4.23% $94.05
2011 5.31% $94.88
2010 8.01% $79.48
The inability of Venezuela to diversify the economy, wasteful subsidy programs, poor economic policies and sanctions from US made Venezuela to go into recession.
In the face of recession, the government refused to cut cost and make quick reforms which resulted in hyperinflation, hunger, disease and crime. Manufacturing came to a halt and most businesses declared bankruptcy. Venezuela is now almost a failed state. Can we learn from Venezuela? We went into recession at the same time in 2015, we are lucky to be out of it. Can we fast track genuine diversification?
Nigerian is working on diversifying the agricultural sector. According to PWC, our agricultural export increased from N61 billion in 2016 to N302 billion in 2018 (395% increase in just 2 years). It is estimated that Nigeria has agricultural export potential of over N15 Trillion (far more than our national budget).
5.0 Conclusion
The coronavirus pandemic provides another opportunity for us to truly diversify. After this comparison, I will start the sectoral lessons for Nigeria.
Good morning my neighbours!
Dr Nentawe Yilwatda, scholar and (fmr)lecturer in Digital Systems & Computer Engineering, is currently the INEC Resident Electoral Commissioner (REC)for Benue State.