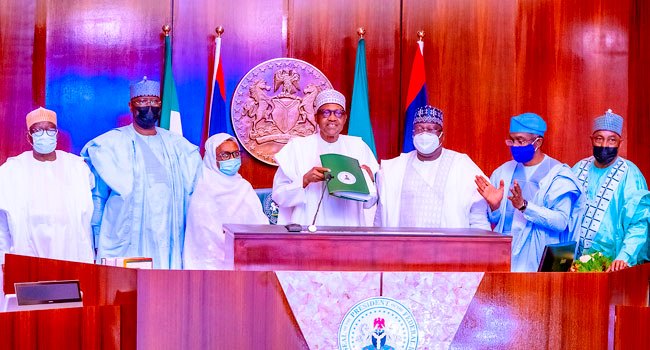 By Hashim Suleiman
 My stead in public service has thus far thought me that majority of Nigerians do not care to know much about the provisions of the country's laws. People are more about bandwagons and cliches which says it's always been done like that before and it must continue. One of the factors that led to this mentality is peoples familiarity with the military autocratic era when rules or laws are usually not obeyed nor understood. Such mentality is the major bane of the Nigeria's public service today.
 Majority of my colleagues know I write articles and do public speaking but all along they'll always ask that as a public servant I was not supposed to participate in politics or do public commentaries. Such concern was basically all over the public service and it has sort of limited dreams and aspirations as well as innovations. People are forced to bottle up whatever progressive tendency they've got for unlawful and unfounded narratives. But trust that I always educate anyone of them that came with such concern by letting him or her know that the laws of the land do not stop the public servant from participating in politics. Imagine that all along people never knew that a public servant could only resign a month to elections in the event that he or she emerges candidates for an election. It took the recent arguments about resignation or not of a public servant owing to the recently signed 2022 electoral act amendment to know the position of the law on this pubic service issue.
I'm bringing up this narrative to lead us to understand how much Nigerians don't know about their laws nor knowing how to utilize them to their advantage. In fact, let me tell you for free today that the smartest of the Nigerian politicians are those who invest heavily in judicial research with a view to exploring them for electoral victories, ask Asiwaju Bola Tinubu who allowed PDP to goof in Ekiti and Osun in 2007 but quietly utilized the provision of the Nigerian laws to reclaim both mandates, legendary right? Yes that's what you get when you pay attention to details in a democracy.
Let me now get into the crux of todays episode  by letting all know that while certain appointees of Nigeria's president didn't even wish that the electoral act was amended at all, but it had to eventually happen because the President had been boxed into a corner that bordered on his integrity and promise of delivering a free and fair election for 2023. Remember also that the President had to reject the amendment of the Act twice in 2018 leading to the 2019 elections. Consequently, there was no way he could have rejected the recently amended one even though his kitchen cabinet never wanted it.
"I will not advise anyone to take risking not resigning before becoming active in the game, especially if the Appeal Court has not made a ruling on the matter before prescribed statutory political calendars."
 However, it was after I had studied a bit of the amended Act that I understood the concern of those who opposed it and honestly I wonder why it is unsung amongst the polity. Firstly, the Act has to a large extent addressed the issue of imposition of candidate through consensus means. The National Assembly in its wisdom to ensure those wishing to cash on their closeness to Mr. President to obstruct the passage of the bill do not get away with it introduced a caveat which says in a situation of consensus all other aspirants  that have indicated interested have to submit a signed agreement to the said consensus. Any other arrangement outside this arrangement will be prone to litigation and a very ripe one at that. This is why those candidates who are premising their ambitions on someone's endorsement will get it wrong for as long as other candidates have bought forms. It only took the respect that the aspirants for the APC National Chairmanship had for Buhari to avoid a truncation of the National Convention or better case force an indirect or direct primaries. The little drama that happened on the podium of the Eagle Square on the convention day should point to this.
Further provisions that have unsettled politicians and wannabe's is the issue surrounding resignation of political appointees before becoming active participants. This provision has become the most popular but the victims don't wish it to be amplified because they think they think they could marshal out some shortcut but knowing Nigeria's political terrain, I will not advise anyone to take risking not resigning before becoming active in the game, especially if the Appeal Court has not made a ruling on the matter before prescribed statutory political calendars. The shift in dates for conduct of primaries and a need to conclude all controversies and litigations resulting from them on time is another major game changer. In another one month, the nation would have had an idea who candidates are and also left with ample time to engage, interrogate and challenge such nominations if need be.
Issues around recognition of the usage of electronic means of voting and transmission of results is another major change to the Act that politicians would not know how to manipulate. Even if they have to, you can imagine the economic implications of manipulating digital procedures. There are also issues around announcement of results under duress and conduct of INEC staffs in elections amongst many others.
In view of the foregoing, it should be evident to every right and strategy thinking politician that the game will not be the same anymore ranging from the Primary to Secondary elections. The only saving grace is appropriate investment in strategy which must encompass strategic communication and rule of law as most priority of all.
Interesting times ahead.
Hashim Suleiman: [email protected]