By Chido Nwakanma
We have continued to carve rotten wood in Nigeria's oil subsidy discourse and actions. As the Chinese noted, carving on rotten wood is impossible and will yield nothing.
Because of its sensitivity, Nigeria increased PMS prices gingerly. The first OBJ did it. There were always many reasons until the FG discovered "subsidy". The late Gani Fawehinmi famously documented the price increases to show that it was merely fundraising for the government.
This continued for a while. In the PMB government, Information Minister Lai Muhammed admitted that when Buhari first increased pump prices, the intent was to raise revenue—no more, no less.
Funny enough, Sani Abacha was the sincerest. He cut through the clutter of rationalisation and excuses and admitted it was a fuel tax. He then set up the Petroleum Trust Fund that General Muhammadu Buhari supervised. It informed PMB's attitude that there was no subsidy ab initio.
President Goodluck Jonathan also increased fuel prices and set up a similar agency, SURE-P, to manage the excess revenue from the oil tax. Suddenly, PMB changed his lyrics and tune. The man who swore there was no subsidy because he supervised the excess funds from fuel price increments now sat on the most ruinous "subsidy" regime.
The subsidy story has revolved around fuel consumption, oil price, and Naira-Dollar parity. How much fuel do we consume in Nigeria? Under OBJ and Yaradua, it was 22m litres per day. Under GEJ and Diezani, it grew to 47 million litres. The increase happened solely because the government bought the story about subsidies and appointed contractors to manage fuel importation. NNPC alone could no longer do it, allegedly. Under the clean Muhammadu Buhari, fuel consumption increased to 60 million litres daily and rose to 120m litres. Meanwhile, our general productivity declined. Who was consuming this enormous amount of fuel?
PMB changed. As did most other Nigerians. With our refineries down and the naira not batting against the dollar, the received wisdom is that subsidy is killing us. Is it true?
How did we move from having excess funds from oil tax on citizens to paying contractors excessively for bringing in PMS and others?
GEJ mismanaged it. Under PMB, it became a large waste pipe and corruption. Now we are back to three things:
1. Convincing Nigerians that there is a ruinous subsidy that the government must remove.
2. Effecting it with minimal harm.
3. Communicating it.
The BAT government has affected the APC's sleight of hand. BAT announced it, and the government sent a communication saying the implementation would not be immediate, only for citizens to wake up to new pump prices at NNPC stations that confirm the price increases. Note that nothing else has happened except the usual price increment. There is no new refinery, no new management and strategy by the NNPCL, no new policies, nothing.
The BAT team has a tall task, back to the basics. Prove that there is a subsidy and removing it is the only way out. Never mind the World Bank. Subsidy in Nigeria sounds like the Structural Adjustment Programme. The West backed our government to insist it was TINA: no alternative.
We took the pill, and Nigeria has never known peace with its economy. The economic condition of man determines his every other condition.
What alternatives do we get for removing oil subsidies? Some nebulous promises about "investing it in education, health, and other social services". Long story!
One of the central tasks is for the FG to govern. Enforce policies and laws. Be candid with citizens. How much fuel do we consume? 22m litres, 60 million or the incredible 120m under Buhari? What will you do with our refining capacity? Forget TAM. Nigeria spent N11tn doing TAM and maintaining those four refineries of ruin. Will you build new modular refineries, open up the space, or we all depend on Dangote?
These are policy issues and questions. Not the blackmail and quick fix of all Nigerians must support subsidy removal.
Back to the drawing board, PBAT. We have yet to answer many Qs, and many rivers exist to cross. Welcome to the latest fuel tax, dear Nigerian. We shall see the Eldorado they claim that subsidy removal will yield to Nigeria!
Bola Ahmed Tinubu needs funds urgently to run his government. Buhari depleted the treasury. The new fuel price is a consumption tax to raise funds. Forget the fig lead and fib of subsidy removal.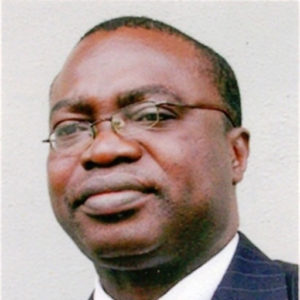 Chido Benedict Nwakanma is a communication strategist, marketer and scholar with extensive media and industry experience consulting in Nigeria and Africa.