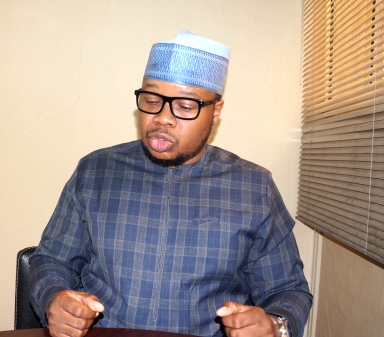 By Anthony Nwosu and Emmanuel Fagbenle
The drive for efficiency and higher productivity among government workers and the strategic need to build capacity in the people by leveraging ICT in a way that could foster development across diverse sectors informed the establishment of a full ministry for IT by the Kebbi State government, the Commissioner for Information Technology, Alhaji Abdullahi Magoro, has revealed.
The ministry is novel in Kebbi state and Nigeria as a whole where ICT policy formulation with implementation is normally consigned to run within a department or under the office of a special assistant to the governor. With the creation of the ministry, Kebbi State has pioneered cabinet recognition for IT at the states in much the same way that the sector is managed as a ministry at federal level.
Magoro who is in Lagos to interact with some stakeholders on how to get the ministry going through idea sharing and collaborations, said government hopes to drive connectivity across the state, encourage technology innovations among young people that could address some of the challenges in Kebbi whether in agriculture, finance, education, mining and the likes, as well as build a result-oriented civil service institution that brings government closer to the people in real-time.
"My role as a commissioner is to coordinate all the ICT activities in the state. My ministry is to ensure that there is coordination and synergy in this area. We are looking at critical areas such as revenue generation, capacity building and e-government. We are just a new ministry less than a month old, but we are making a steady progress by coming up with a draft policy document or a blueprint that would guide us in this area. We are also here to engage the stakeholders within the IT ecosystem to see how we can all work together and add value in Kebbi State," said Magoro to some senior staff of Knowhow Media and Market Intelligence International Limited (KMMIIL) during a working visit to KMMILL's office in Ikea, Lagos.
KMMILL is the publisher of IT Edge News and eT Reports.
The ICT sector currently contributes to over 12% of Nigeria's GDP. For Kebbi State, there is a deep recognition by Governor Abubakar Atiku Bagudu that technology is a driver to re-organize the public sector and infuse innovations into all other sectors necessary to give Kebbi a new sense of strong growth, as has been the case in rice production, for example, said Magoro.
His words: "Setting up an IT ministry is due to the obvious reason that IT is a driver of any economy and also, we intend to play in the IT ecosystem not as consumers but also as developers. We need to be futuristic in Kebbi and develop capacities that would play a major role in the IT driven economy.
"We also want to make adequate use of technology to drive productivity from agriculture to startup ecosystem. We also want to change the narrative on how government agencies do things."
On capacity building and reworking of educational curriculum to make them reflect contemporary needs, Magoro said: "My ministry in conjunction with Ministry of Basic Education and Higher Education would sit down and look at the present curriculum which we know is not up to date. We would look at this and know areas of interventions. We would also assist in equipment deployment and resource persons that would drive the IT revolution in these schools."